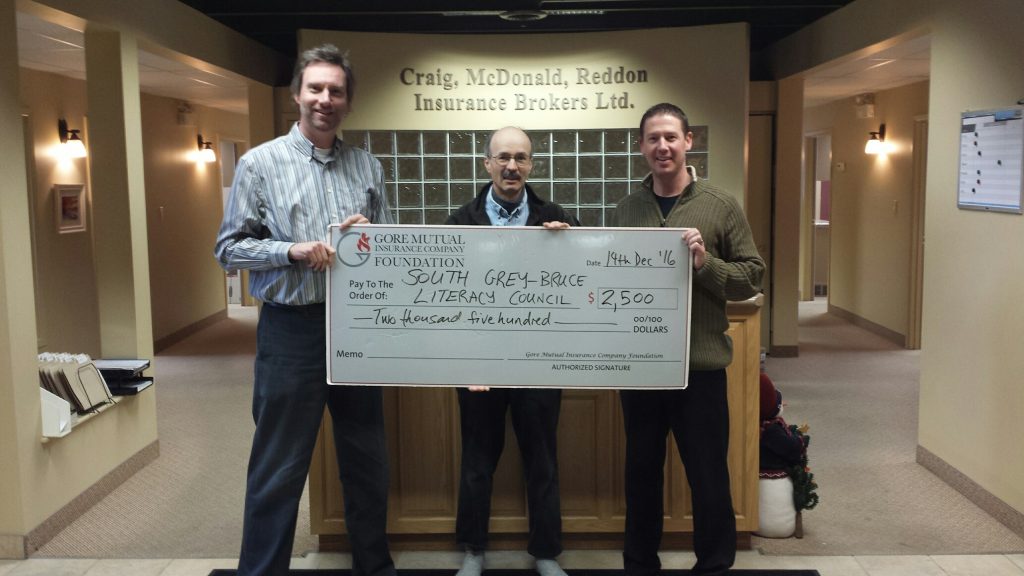 Goodwill towards youth struggling with literacy just got a great big boost from Hanover's CMR and Gore Mutual Insurance. These organizations partnered to contribute $2500 to the South Grey Bruce Youth Literacy Council.
Local individuals are also contributing to Youth Literacy's "150 for 150" campaign for 2017, in which supporters are asked to contribute $12.50 a month or a one-time donation of $150, to mark Canada's sesquicentennial.
The contributions help Youth Literacy continue the services it has offered since 1989, matching matched screened, trained tutors for one-on-one sessions with students 6-18 who are struggling with literacy skills – reading, writing and math – as well as a learning resource centre, drama workshops and special events for students and adult allies. In January, Youth Literacy staff and volunteers will help secondary students study and prepare for final projects and exams through a partnership with Hanover's Launchpad.
email info@sgbyouthliteracy.org for more information.