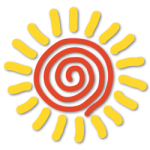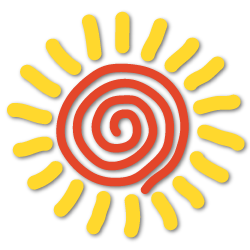 HANOVER, Ontario (August 22, 2016) – Youth Literacy's gearing up for a new year of support for area children and youth.
Performance artist Jenny Parsons will again serve as field co-ordinator for the drama workshop program called Literacy on its Feet – Drama, originally funded by the Ontario Trillium Foundation. Jenny, whose background includes strong ties with Toronto's Second City and an impressive history in local performing and visual arts, works with youth literacy staff and both adult and teen volunteers to deliver the eight-session series for children and youth. Classes begin September 19th at JEST Arts Studio, 148-1 Garafraxa St in Durham. Pre-registration required through the Youth Literacy office in Hanover or online at www.sgbyouthliteracy.org.
But that's not all. Since 1989, Youth Literacy has matched screened, trained tutors for one-on-one sessions with students 6-18 who are struggling with literacy skills – reading, writing and math – and those match-ups continue again this year. There's also a resource centre, which offers books, games, puzzles and learning aids free of charge to anyone in the South Grey Bruce area (with users from as far north as Owen Sound). The Head, Heart & Hands conference, featuring experts in education, child development and the arts, is part of Youth Literacy's special events programming, and has been moved to October 15th to accommodate the many requests of those who had conflicting summer plans.
Youth Literacy's writing competition this year is open to Grades 4 to 6 in both English and French. The theme is "Silence", which is also the theme for the bookmark competition, with both junior and senior categories. New this year is a non-fiction essay competition for juniors (Grades 7-8) and seniors (Grades 9-12) on the theme of "My Childhood Home", which requires students to interview an older member of the community and capture that information in 500 – 1000 words (depending on grade category). Deadlines for all competitions is October 28th. Cash and book prizes will be awarded in each category.
The winners of the competitions will be announced at the Words Aloud Family Program, on Saturday November 12 at the Royal Jubilee Hall in Walkerton. The production is The Silent B and will feature participants and leaders of Youth Literacy's drama program – so, full circle…
All to reach the many children and youth in the area who are struggling with literacy skills or who want a chance to demonstrate the benefits of literacy.
Interested in attending or volunteering? Call SGB Youth Literacy 519-364-0008 or email info@sgbyouthliteracy.org for more information.
Contact:
Kimm Culkin
info@sgbyouthliteracy.org
519-364-0008